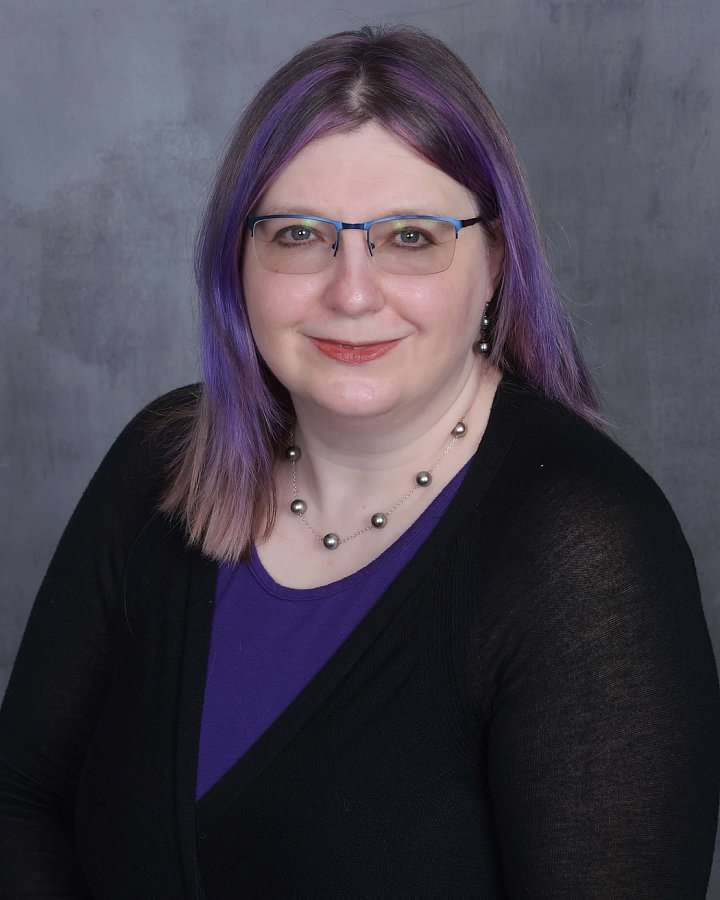 Deborah L. Davitt
Deborah L. Davitt was born Deborah L. McRann on an Army base outside of Tacoma, Washington. Her father was a soldier; her mother a new immigrant from Germany at the time.
She grew up in Reno, Nevada, however, where she took a lot of teasing as the daughter of an immigrant, because, in Reno (small town that it was at the time), being the daughter of a German woman was about as exotic as it got. When she was in fifth grade, a teacher asked a loaded question: "Which of you girls would accept being drafted, if it meant that you got equal rights?"
Deborah, daughter of a soldier, and who'd grown up on stories of Korea and Vietnam, raised her hand.
No one else did.
This surprised her at the time, but it taught her an early lesson in human nature that she's never forgotten.
And so it went, until she graduated in the top ten of her high school class, then went to the University of Reno, Nevada, where she studied Beowulf in the original Anglo-Saxon English, Chaucer in the original Middle English, Shakespeare, Spenser, and a host of other medieval and Renaissance writers. She graduated at the top of her class (and has her name engraved in stone for her pains in the campus honor court), and did a research project that took her to the British Library as an undergraduate, and resulted in her penning a paper for the Shakespeare Association of America in her senior year. She went on to Penn State for her master's degree, all set to continue on for her doctorate.
Life has a way of changing our plans, however, and instead, she became a technical writer. She worked on documentation for nuclear ballistic submarines while she lived in Maryland; on moving to Texas, she worked on NASA documentation regarding the International Space Station, among others. She then worked for a computer manufacturer out of Houston, Texas, all while getting married and having a son.
She's published over two hundred poems that have appeared in prestigious genre magazines like The Magazine of Science Fiction & Fantasy and Asimov's Science Fiction, and her poetry has received Pushcart, Rhysling, and Dwarf Star award nominations. Her short stories have appeared in Analog, Galaxy's Edge, and Flame Tree anthologies, and have been translated into Italian.
For more about her work, including her novels and her poetry collections, Bounded by Eternity and the Elgin-nominated The Gates of Never, please see www.edda-earth.com. You may contact her on Facebook at www.facebook.com/deborah.davitt.3 or Twitter @davittDL.