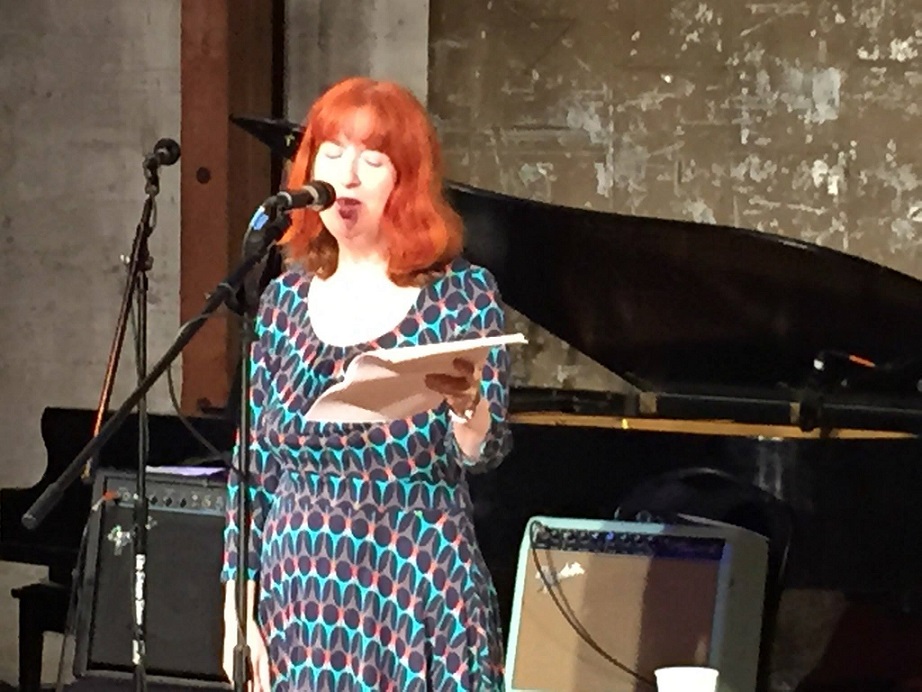 Gwynne Garfinkle
Gwynne Garfinkle is a Los Angeles native, a poet, fiction writer, and erstwhile rock critic. Seeing Young Frankenstein in the theater with her parents when she was nine was an unlikely gateway to a lifelong love of classic horror. Her screenwriter dad presented her with a handful of early issues of Famous Monsters from Filmland (which Forrest J. Ackerman had given him), including the rare issue #2. Not realizing their value, ten-year-old Gwynne proceeded to cut her favorite photos out of the magazines. (She still has the clippings.)
A transformative women's studies class brought feminism into her life in her senior year of high school. She studied English literature at UCLA and worked at a women's bookstore, the wonderful and now-defunct Bread and Roses, where she spent much of her paycheck on books. She devoured the works of Marilyn Hacker, Marge Piercy, Joanna Russ, June Jordan, and many others.
Starting in the late 1980s, Gwynne participated in the burgeoning Southern California poetry reading scene and published her poetry in a variety of small press venues. Her first speculative fiction publication was in the Crossing Press anthology Tales of Magic Realism by Women (1991). She covered the local poetry scene for Next... Magazine and wrote music reviews and features for such publications as BAM and the New Times LA.
Eventually Gwynne returned to school and attained an MFA in Creative Writing from Antioch LA, where she studied with Dodie Bellamy, Chris Abani, and Jim Krusoe while writing a novel about a vampire Sylvia Plath.
Gwynne's fiction and poetry have appeared in such publications as Strange Horizons, Uncanny, Apex, Interfictions, The Cascadia Subduction Zone, Lackington's, Mythic Delirium, Shimmer, and The Mammoth Book of Dieselpunk. For more about her work, visit her website: http://gwynnegarfinkle.com..