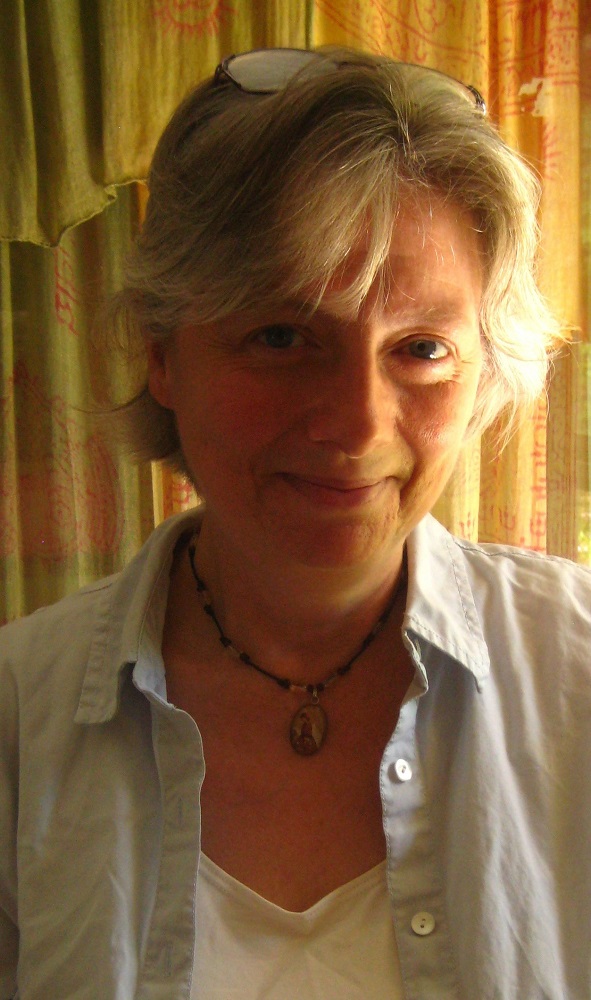 Jean LeBlanc
Jean LeBlanc grew up in north-central Massachusetts and wrote her first poem, "Ode to a Mushroom," when she was 8 years old. Family camping trips to New Hampshire's White Mountains and summer days spent exploring her grandparents' extensive gardens inspired her love for the natural world. Living midway between Emily Dickinson's Amherst and Henry David Thoreau's Concord helped her realize that literature was another way to explore her world. She majored in biology in college and then earned an M.A. in English. Both fields inform her poetry, as seen in the "Thoreau poems" in her collection Skating in Concord (Anaphora Literary Press, 2014) and in poems such as "Emma Darwin's Prayer" in A Field Guide to the Spirits.
For Jean, poetry is a means of time travel, a way to participate in the lives and hear the voices of Henry Thoreau or Mary Shelley; a way to create conversations between Robert Frost and Basho or Emily Dickinson and Yu Xuanji (as she does in Where We Go: Haiku and Tanka Sequences and Other Concise Imaginings, Modern English Tanka Press, 2010). She uses this metaphor of time travel in workshops she gives on topics such as persona poems or the haiku aesthetic or figurative language. She has built her life around a belief in poetry as a way to transport and transform.
Of course, most poets need a day job; fortunately, teaching writing and literature also provides ideas for poems. Jean has been at Sussex County Community College in Newton, New Jersey, since 1999, first as an adjunct and now as an assistant professor in the English department. In American Literature class, she encourages her students to discover the relevance of Thoreau and Emerson in the 21st century. In English Composition I and II, she offers students in all fields the idea of writing and literature as a way to transport their imaginations and transform their intellects. In the poem "Baseball, Poetry" (At Any Moment, Backwaters Press, 2010) she links her love for the thinking person's sport with her passion for teaching.
She has found a supportive circle of poets and poetry lovers in Sussex County, New Jersey, including the Writers' Roundtable, the Paulinskill Poetry Project, and the Betty June Silconas Poetry Center. She has also done editorial work for Cyberwit.net, with whom she published The Haiku Aesthetic: Short Form Poetry as a Study in Craft (2013). Her husband, George Lightcap, is also an English teacher and poet. Together they visit museums and historic homes and make other sorts of cultural pilgrimages, take walks in the woods and wonder over the stories to be found in old cemeteries.
Transport. Transform. Poem leads on to poem, and with each poem a new world appears. Onward we go.
For more details about Jean's poetry collections, anthologies, and workshops, please see her website, http://www.jeanleblancpoetry.com.