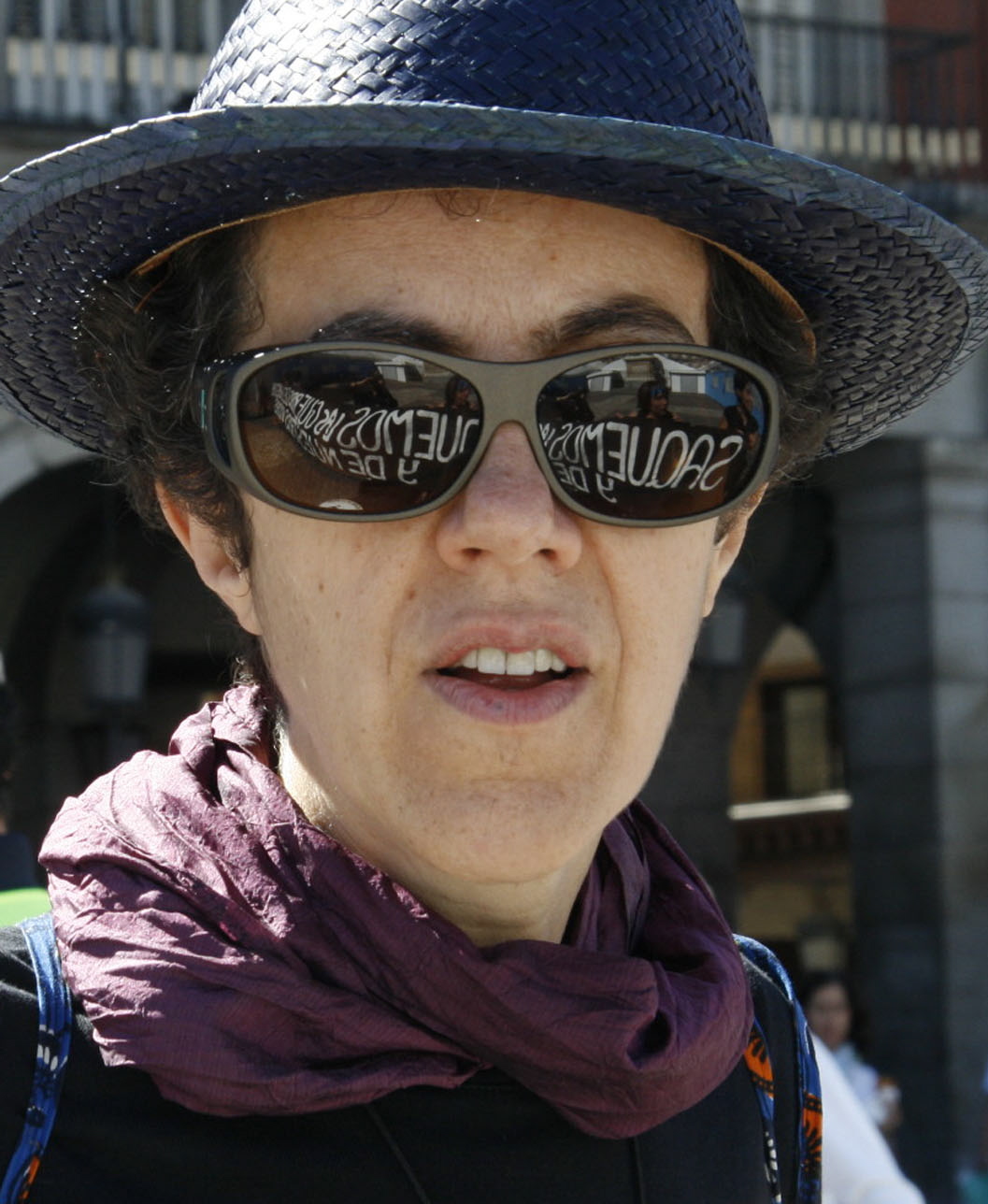 Lola Robles
Lola Robles (Madrid, 1963) is the author of three science fiction novels, La rosa de las nieblas (1999), El informe Monteverde (2005) and Flores de Metal (2007) as well as a collection of lesbian science fiction short stories co-written with Ma Concepción Reguiero, Historias del Crazy Bar y otros relatos de lo imposible (2013).
Her most recent book is the essay En regiones extrañas: un mapa de la ciencia ficción, lo fantástico y lo maravilloso (Palabaristas, 2016), a panoramic overview for the lay reader of the basic concepts of non-realist genres, their divisions and overlaps.
She has also published numerous articles and studies focusing on Spanish-speaking women authors of science fiction and fantasy, with pioneering works analyzing Gothic narratives through a feminist lens or the treatment of trans* experience and identity in genre literature. Notable works include: "Rubíes y reptiles: la narrativa gótica de Pilar Pedraza", in Arbor no 720 (2006); "Las otras: feminismo, teoría queer y escritoras de literatura fantástica", in Ensayos sobre literatura fant´stica y de ciencia ficción (2009); "Transmonstruxs: transexualidad, transgenerismo y androginia en la literatura fantástica" (2014), conference paper presented at II Congreso Internacional Visiones de lo fant&aqcute;stico: Las mil caras del monstruo (held at the Universitat Autónoma de Barcelona, December 10, 11 & 12, 2014, publication pending); "Un momento de pura esencia: la ciencia ficción de Alice (Raccoona) Sheldon-James Tiptree Jr.", in Alfa Eridiani no 26 (octubre 2015).
In 2016, she also edited (with Ma Concepción Reguiero) the annual Visiones anthology published by AEFCFT (Asociación de Fantasía, Ciencia Ficción y Terror).
From 1987 to 2002, she coordinated the cultural activities of the Biblioteca de Mujeres (the Women's Library) of Madrid and was one of the founding members of the Red de Bibliotecas y Centros de Documentación de Mujeres (The Newtwork of Women's Libraries and Documentation Centers).
Since 2006, she has given a monthly lecture and reading group discussion called Fantástikas, focusing on women writers and characters in genre literature. This workshop is adapted for people with visual disability, especially since the author herself has low vision. Blog: Fantástikas: http://escritorasfantastikas.blogspot.com.es/