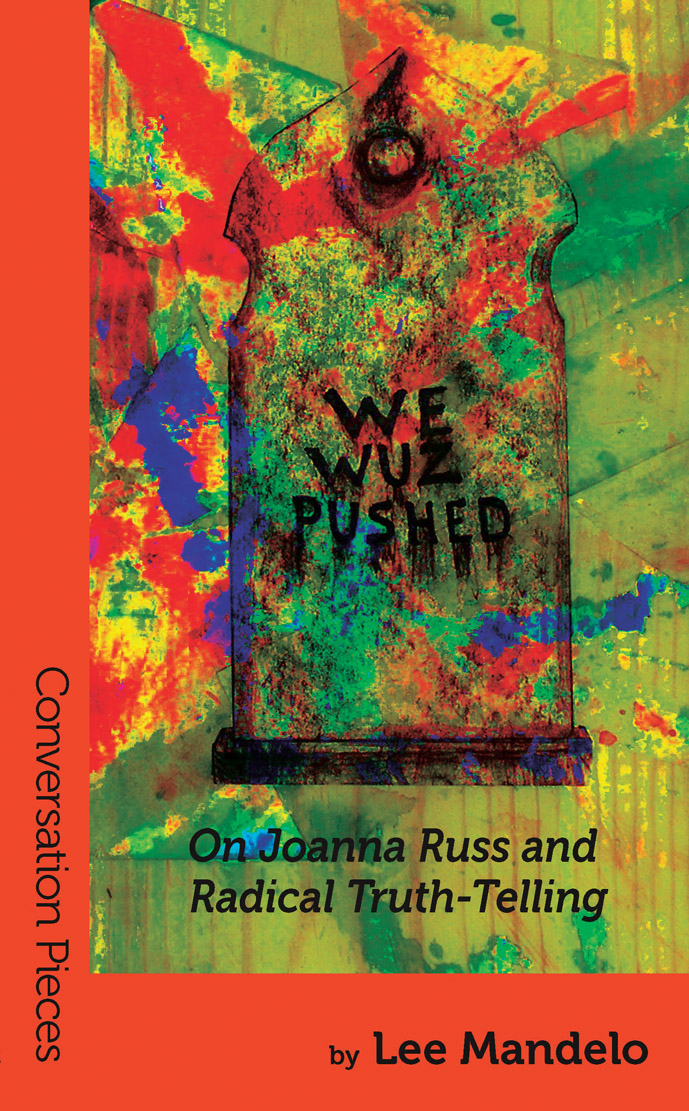 | | | |
| --- | --- | --- |
| $12 $10.00 (paperback) | | |
| $5.95 (e-book) | EPUB | MOBI (Kindle) |
"To speak radical truths—unapologetically, ferociously, rudely when necessary—is the central purpose of Joanna Russ's influential body of work," declares Brit Mandelo in her essay on Russ's radical, groundbreaking literary and critical work. Mandelo's essay traces Russ's evolving efforts to speak truth throughout her literary career—examining both Russ's successes and failures in doing so. She insists that Russ problematized and individualized her ultimate understanding of truth without rejecting its possibility. Rather, Mandelo argues, the trajectory of change in Russ's work and her revision of prior truths itself constitutes a valuable part of the truth-telling project. Russ emerges in Mandelo's essay as a heroic though all-too-human intellectual and artist, one whose angry, brilliant work we cannot afford to ignore or forget.
ISBN: 978-1-61976-005-9 (13 digit)
Publication Date: May 2012
paperback 92 pages