The Socery Hall Series
What if your home town was invaded by wild magic spilling over from a sorcerers' war on distant battlefields? What if no one notices or realizes what's happening, but magic wakes and sings in your own blood, and unlikely warriors seasoned in an ancient struggle demand your help. What if you were born to be one of them? This is the story of Valentine Marsh, a New York kid faced with the call of an impossible destiny; of her divided family, her enemies both home-grown and far-flung, and her awed and unlikely fellow-adventurers who, with Val in the lead, battle their way to the lofty gates of S0rcery Hall.
---
The Bronze King: Sorcery Hall Book 1
| | | |
| --- | --- | --- |
| $7.95 (e-book) | EPUB | MOBI |
As a teenager, music — on radio and records — was the unfailing touchstone to my true, inner feelings. This story of heroes, punks, a dragon, and a girl fighting for her city's life alongside a violin prodigy and a street fiddler (aka, ancient wizard) is my tribute to the power of music and those who make it.
"…A breathless and fast moving fantasy… The details are exactly right, from the wizard as busker, to the three messengers of evil as young hoods in jackets emblazoned 'Prince of Darkness', to a splashing, roaring final showdown…in Central Park…" —Library Bulletin
"The tensions and startling switches in developments, as well as the author's realistic evocations of metropolitan life, result in an unforgettable novel." —Publishers Weekly
ISBN: 978-1-61976-201-5 (13 digit)
Publication Date: Oct 2020
e-book
---
Silver Glove: Sorcery Hall Book 2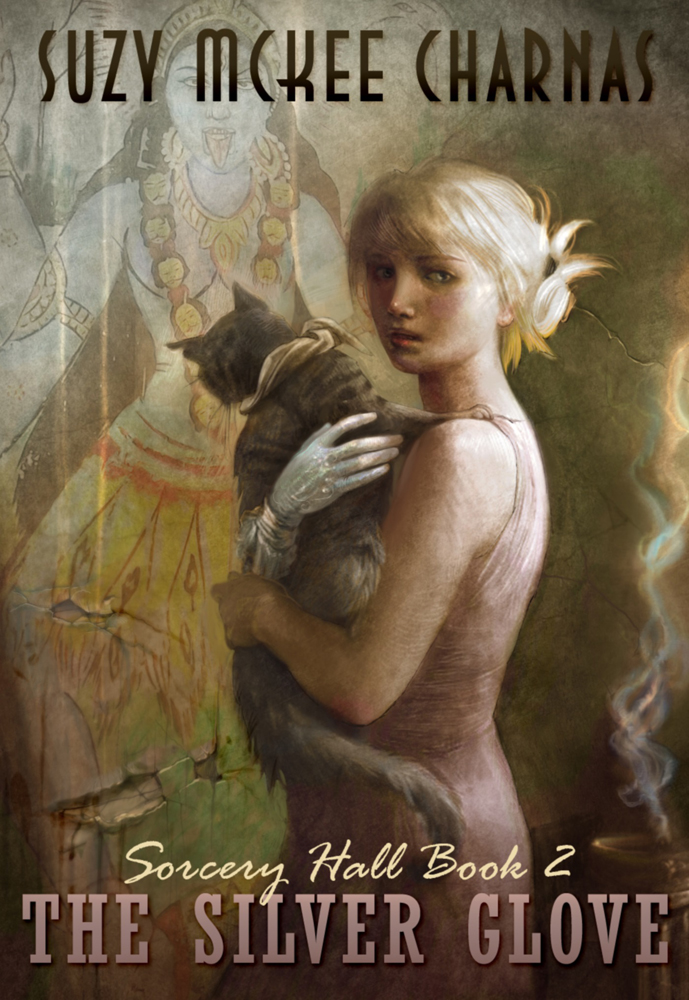 | | | |
| --- | --- | --- |
| $7.95 (e-book) | EPUB | MOBI |
"…sinister Dr. Brightner…is installed as the new school psychologist the same day Val's magic Gran runs away from her nursing home. A renegade wizard, Brightner is after souls, and he's been trying to get Gran to his clinic for 'research.' Val is horrified to find that he is trying to seduce her mother, who has long denied Gran's magic and doesn't see the threat. This is a book to relish: told in Charnas's nearly perfect first-person narration, Val's engaging personality of savoir-faire and innocence is judiciously mixed with a flying carpet, a deliciously scary Indian witch and a wonderful final confrontation in Central Park." —Publishers Weekly
"Charnas excels at making magic a believable part of her city, and her characters real city dwellers…magic is well handled: the good forces can't use their magic directly against the evil Dr. Brightner and his minions, but must turn Brightner's own attempts to hurt them back on him. It's a clever, believable book." —Locus
ISBN: 978-1-61976-200-8 (13 digit)
Publication Date: Oct 2020
e-book
---
The Golden Thread: Sorcery Hall Book 3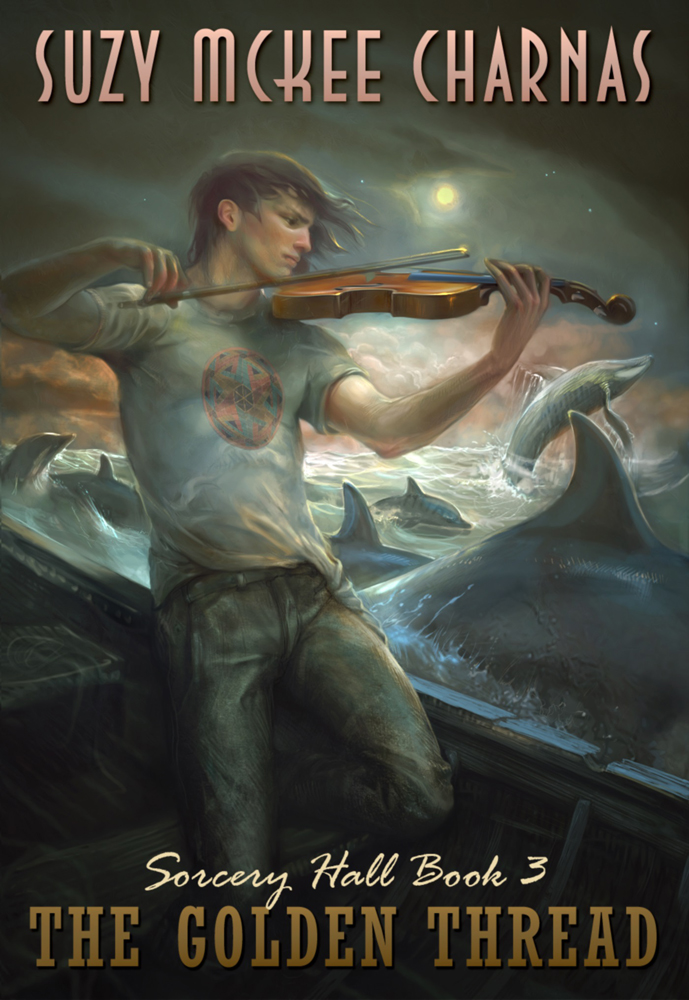 | | | |
| --- | --- | --- |
| $7.95 (e-book) | EPUB | MOBI |
"With her beloved sorceress grandmother in a coma and hospitalized, 14-year-old Valentine Marsh…is assigned to assist a strange foreign exchange student, Bosanka, who reveals that she is a powerful, magical ruler of another world and…demands that Val and her friends use their power to find her misplaced subjects. Val fears Bosanka's people may subdue and misuse humankind, yet she dreads to refuse the royal commands.
"Charnas shows the adventures of a typical high-school girl who just happens to have inherited some degree of white magic talent. In so doing, she touches on a host of contemporary issues, the most important of which is her ecological message that we are one people and must use technology to preserve the earth rather than destroy it. If all this seems a 'stretch,' it isn't. Charnas neatly ties seemingly disparate pieces together into an exciting, absorbing, contemporary romp." —School Library Journal
"The third in Charnas's series about a girl gifted with wizardly power in contemporary Manhattan, this may be the best. The characters are real, and the struggle between good and evil transcends the usual clichés." —Fantasy and Science Fiction
ISBN: 978-1-61976-203-9 (13 digit)
Publication Date: Oct 2020
e-book