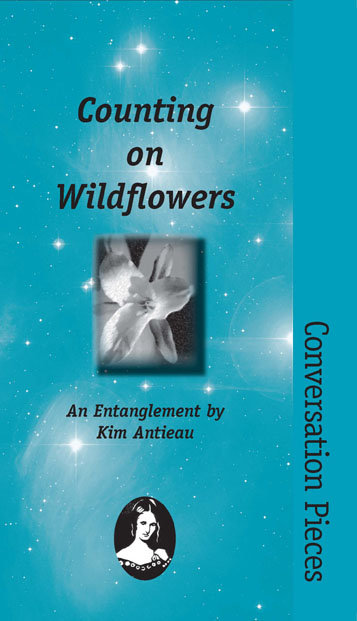 The dusky light begins to turn golden. The forest gives way to barren hills covered in blowdown and snags. Some of the blowdown curves over the hills, looking like stilled waves of gray Sargasso grass. There is hardly any color anywhere, just the bleached bone starkness of the tree skeletons. I cannot stop looking at them, still standing after all these years, bare naked, for everyone to see. I cannot photograph them. It would be like taking pictures of the dead in their coffins.
So Kim Antieau observes the sun rising on Mt. St. Helens at the summer solstice, 2002. In poems illustrated by Terri Windling, in an original short story set in West Africa, in essays ranging in subject matter from Daphne du Maurier's fiction to excursions in the Gifford-Pinchot National Forest, Antieau illuminates the richness of our world today, reveling in its wonders, worrying over its degradation, seeking out the possibility of transmutation—with proportion distilled by reflection and a ready dash of humor.
Charles de Lint, author of Memory and Dream, writes of her work: "Brilliant...One of the best writers we have today."
ISBN: 978-0-9746559-7-0 (13 digit)
Publication Date: Apr 2005
paperback 106 pages