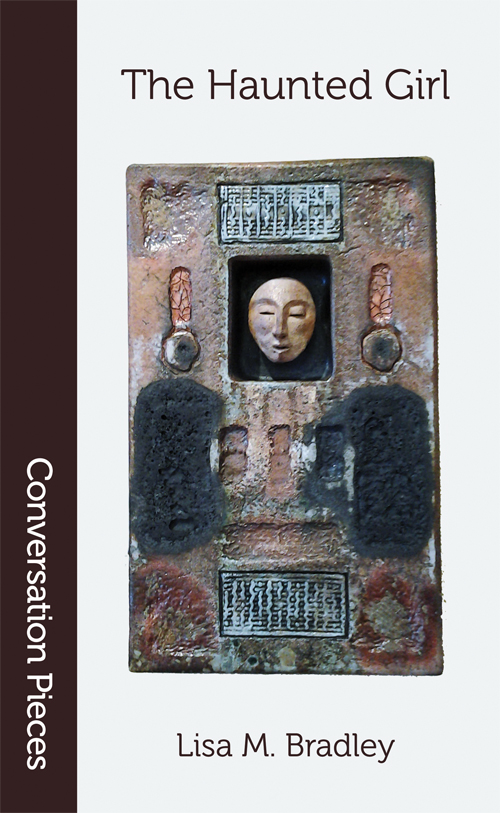 | | | |
| --- | --- | --- |
| $12 $10.00 (paperback) | | |
| $5.95 (e-book) | EPUB | MOBI (Kindle) |
The supernatural, the animal, and the deadly often find each other in Lisa M. Bradley's landscapes, tame or wild. Vampires, either restless or filled with ennui; shape-shifters and skin-walkers; demigoddesses of evil and lust; haunted girls and dying fairies—the characters in this collection inhabit worlds of danger, decay, and, sometimes, rebirth. Often rooted in issues of family, ritual, and belonging, the poems and short stories in The Haunted Girl display Bradley's loving mastery of language, which grants us myriad moments of impish wit and startling beauty.
Though not a memoir, some of the science-fiction, horror and fantasy pieces in Bradley's book have an autobiographical feel, drawing on the author's youth as a Latina in South Texas. Certainly the innumerable facets of female identity glitter at the heart of these darkly beautiful treks through otherworldly landscapes of desire and pain, belonging and loneliness, creation and destruction.... Bradley possesses a real gift for language and unflinching insight into the best and worst of human nature. You owe it to yourself to check out this rising star of speculative fiction and verse. (Read the whole review) —The Monitor, David Bowles, Dec. 5, 2014
ISBN: 978-1-61976-063-9 (13 digit)
Publication Date: Oct 2014
paperback 146 pages