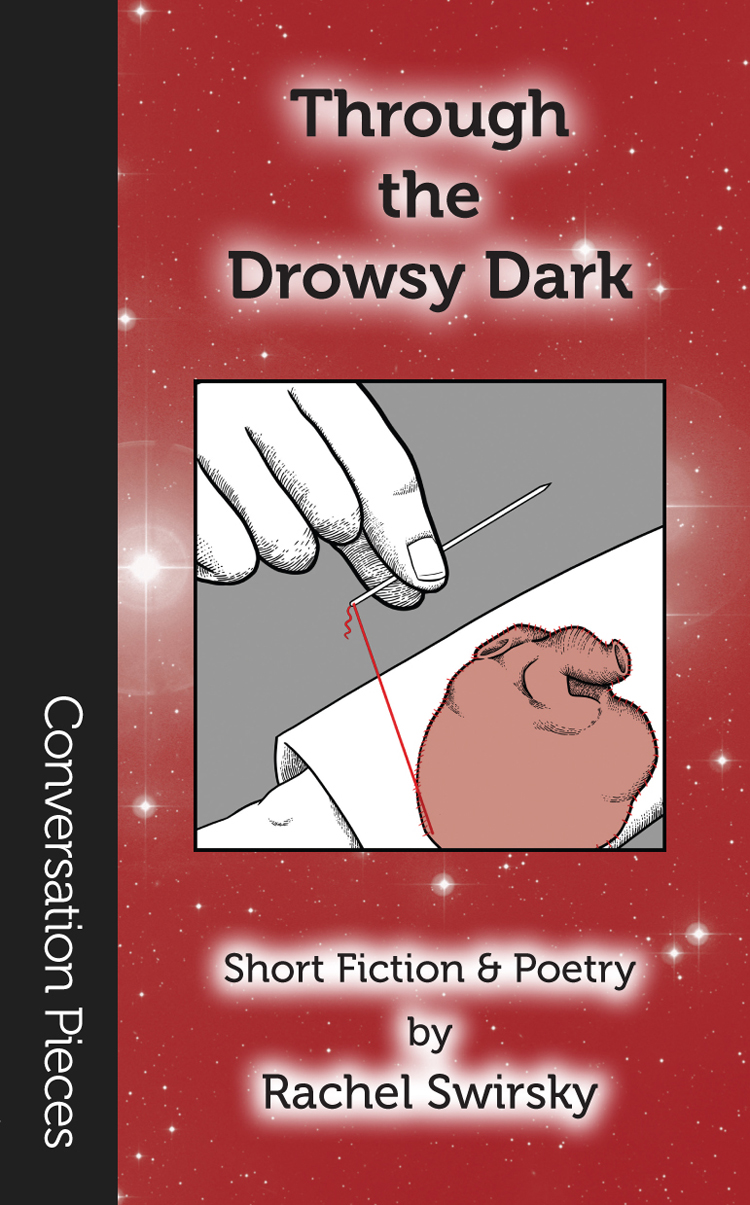 | | | |
| --- | --- | --- |
| $12 $10.00 (paperback) | | |
| $5.95 (e-book) | EPUB | MOBI (Kindle) |
Through the Drowsy Dark collects ten stories and nine poems by Nebula- and Hugo-nominee Rachel Swirsky, "a terrific writer who's been making a name for herself with a string of intelligent, perceptive stories," as critic Jonathan Strahan characterizes her. In Through the Drowsy Dark, Swirsky's characters struggle with too much and too little emotional control, with heartbreak, with grief that has gone deep underground; they search for nothingness, for difference, for oneness. One commits a terrible crime because she believes it's the moral thing to do, while another digs up a dead dog because the very thought of kissing it on the lips makes her clitoris throb. Swirsky's explorations of the heart and mind are fearless—and dangerous fictions indeed.
ISBN: 978-1-933500-38-6 (13 digit)
Publication Date: May 2010
paperback 146 pages